There's a fun Instagram hop with prizes happening at the moment, so if you're interested in seeing more inspiration with Trinity Stamps products, or want to win a gift certificate to their shop, hop over to their Instagram account, or to mine.
I am sharing two galaxy cards for my hop, one more suitable for a girl, and one for a boy, but they can of course be used for anyone, really.
I really wish you could see the insane shimmer these galaxies have (I will have some Boomerang videos on my Insta), but in real live they truly have that WOW factor - this is precisely what my Hubby said, when he saw them, and he doesn't do that too often in relation to my cards!
I made my galaxies on the black Clairefontaine Paint On paper - it did an excellent job with all the spraying I did on it, and I would definitely recommend it for such projects. It's not very easy to come by, but if you do find it, get it! ;o) The colours and shimmer are courtesy of Shimmer Shakers - I made a review of these a while back on my YouTube channel, so if you're not familiar with them, I would recommend checking the review here.
I simply love the fun images and dies from the recent release by Trinity Stamps - "Otter this world" and related sentiments make me giggle - have you ever imagined otters in space? The space ship is also super fun, and can be really personalised with so many elements to it - it could easily be turned into a shaker, too, which I love, and am sure to make soon!
Here are some photos of the cards:
Once I had my galaxies done, these cards came together really quickly, so I even decorated them on the inside - something I do REALLY rarely!
This is what the spaceship card looks like on the inside:
And here's the otter card (see what I did there? ;o)), with the fabulous layering Crater stencil by Trinity:
I really love them both, and i hope I inspired you to try out some new products, or to create with what you have already.
Have you made many galaxy backgrounds?
If you have any questions, ask away in the comments below - I'll be happy to help!
Big hugs,
Mirella

SUPPLY LIST
(please see affiliate disclaimer & essential supplies info
here
):

Letter stickers, silver mirror card and enamel dots - from my stash, brand unknown


FROM TRINITY STAMPS SHOP:
FROM CRAFT STASH (FOR EUROPEAN CUSTOMERS)
FROM SCRAPBOOK.COM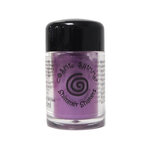 FROM SIMON SAYS STAMP
"
"