Happy New Year Everyone! Here's to hoping for a great 2022!
Lots of companies have recently been releasing 3D embossing folders, and I was wondering what the fuss was about. Most of us would have had embossing folders in our stashes for a while now, and - if you're like me - you probably don't use them too often nowadays, do you? I used to be obsessed with the embossed texture, but I do tend to forget about my folders nowadays... Therefore, I was not hugely interested in the new hype... Until I tried one out, of of curiosity, that is!
I must tell you, these 3D folders are a whole new experience! The dimension is amazing, and they somehow seem to be much kinder on the paper also (I used to get lots of cracks in the past, but maybe that was just lack of experience and using different, paper, not sure?), which is great!
Now, don't get me wrong, I will definitely not be using these on every single card, but when I do want some additional interest to the background, I will be remembering about my 3D folders for sure! These backgrounds are also fantastic for CAS designs, as the designs are so interesting that just a small sentiment, a bit of bling, or a small image will totally be enough!
Here's one of my most recent cards, with an Altenew folder & image. The white Neenah cardstock was covered with some gilding polish (another item in my stash that I love, and that I constantly forget about, but you can read more about it here), and then embossed - and it took it beautifully! I am so in love!
Have you used any of the new embossing folders yourself? Share your thoughts! :o)
Stay safe and crafty,
Mirella
SUPPLY LIST
(please see affiliate disclaimer & essential supplies info
here
):
FROM ALTENEW:
Diamond stars 3D embossing folder
Pocketful of sunshine enamel dots
FROM CRAFT STASH (UK)
(they ship worldwide)
Note that if it's your first order from Craft Stash, you can get 20% off your order of the Polishes

Metallic Gilding Polish at Craft Stash
Citrus Green Metallic Gilding Polish at Craft Stash
FROM SCRAPBOOK.COM
Metallic Gilding Polish at Scrapbook.com (all colours)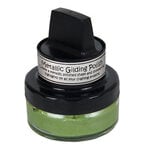 FROM SIMON SAYS STAMP
Gilding Polish (all colours, although they don't seem to carry the Citrus Green at the moment)
"
"